Danco Construction is Your Source For Exterior Doors and Windows in the Cass City, Michigan and Thumb area.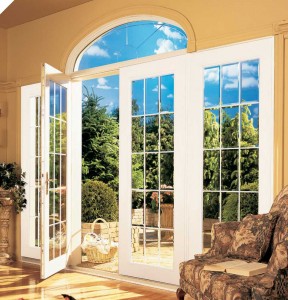 Windows and Doors in your home's exterior offers more than just curb appeal. From landscaping to lighting, it has the power to welcome you every time you see it. Most important to your home's facade are the doors and windows that become your home's soul. You rely on your door and window choices to make your home beautiful and inviting, but also to help keep your energy bills low and your family safe at night.
Danco Construction specializes in these very personal needs for your windows and doors. We're committed to making your home as beautiful as you envision it, while offering you energy-efficient windows and doors at competitive prices.
We are there to see your vision through from conception to completion. That is our promise. We strive to make your home better and give it the professionalization and comfort you deserve.
Exterior (entry) doors and windows can make all the difference in a home. Whether you are a homeowner, builder or remodeler, we can supply you with all your exterior door and window needs from patio doors, wood entry doors, iron exterior doors and vinyl windows for new construction or replacement windows.
We represent several manufacturers that offer wood and iron doors at reasonable prices. At Danco, we have a large access to pre-hang and stain colors to see your vision through from start to finish. We will be here from the start to the end never quitting till you are completely satisfied guaranteed.
Corporate Information

Danco Construction
2312 Lamton Rd. Decker, MI 48426

Corey: 989-395-1466

Privately Owned & Operated
Corey Ulfig, Dan Ulfig

Contact us now for your next project