Siding from Danco Construction is just what you are looking for in the Cass City, Michigan's Thumb area. We are an entirely in-house solution to all your home improvement needs. Some other contractors might cut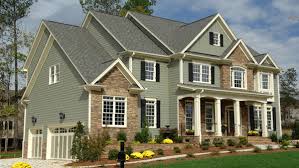 corners by hiring unproven sub-contractors to do their work for them. Not at Danco, we do all the work. Our skilled professionals will work endlessly to make your siding project the best it can be. We also offer many materials for energy efficient options and only the highest quality materials. We won't be finished until your satisfaction is met. The finished job on your home will look great, be more efficient, and require less maintenance. If there are ever any problems all of our products and construction, we will be here for you. Some products come with a lifetime warranty.
Whether youíre building a new home or just trying to liven up an older home, you will need expert siding help. Other than a providing a new look for your home, new siding can also increase the value of your home.
As a member of your community we understand the hesitation to trust every siding contractor. Weíre a locally owned and operated business. Every customer, every job is as important to us as the next which is why we take pride in a job well-done, without cutting corners.
If you're in Cass City, or Michigan's Thumb area, or any surrounding areas, please feel free to call our professional siding company or drop-in for an estimate. We will work with you to provide the best price for our renowned quality work.
To arrange a free consultation, give us a call today at
Corporate Information

Danco Construction
2312 Lamton Rd. Decker, MI 48426

Corey: 989-395-1466

Privately Owned & Operated
Corey Ulfig, Dan Ulfig

Contact us now for your next project